Gift voucher for someone special!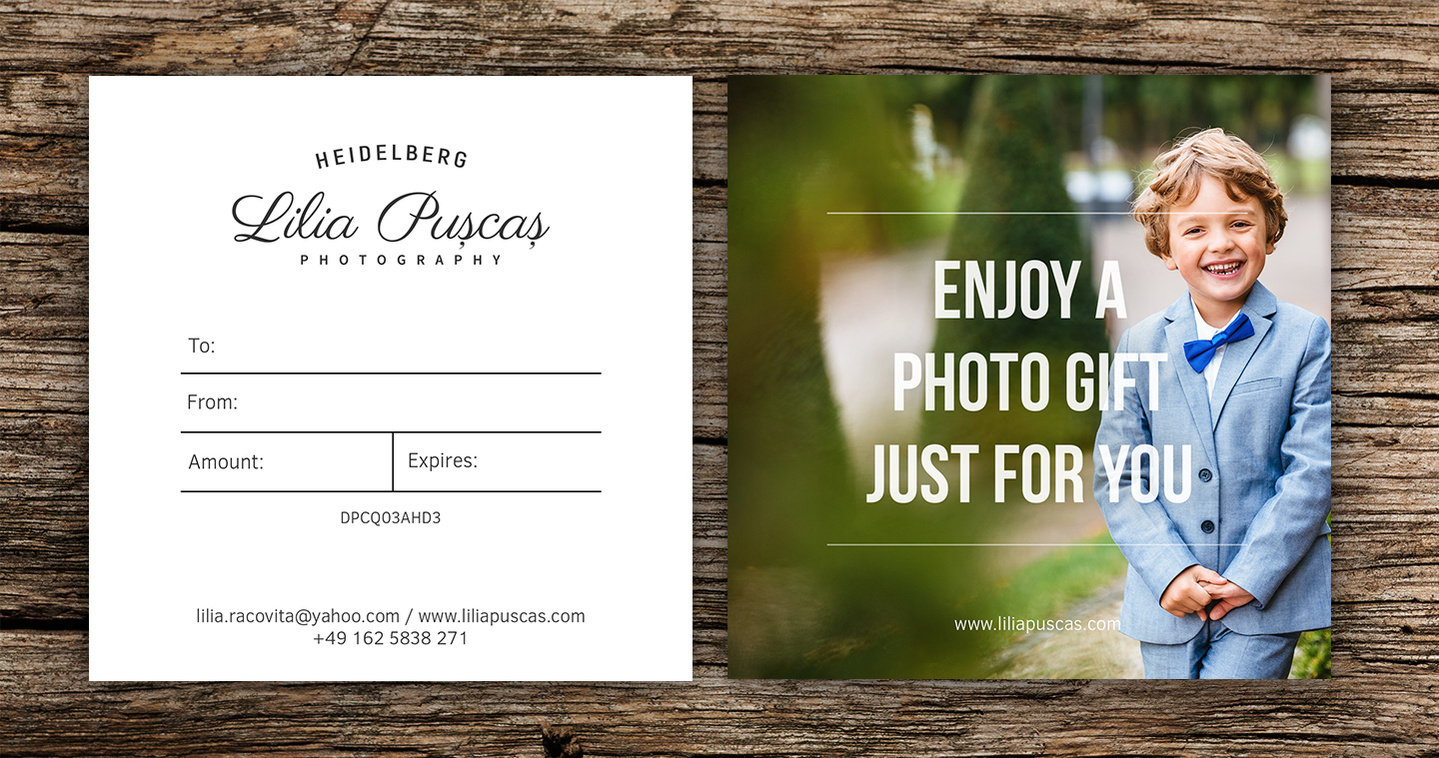 If you want to give someone a memorable gift, a photography voucher can be a perfect present for any occasion: birthdays, graduations, weddings, anniversaries, engagements, baby shower.
Contact me today to discuss your requirements and payment options.
The best way to keep your memories in the physical world is by having a photo book. If you decide to, you can have an individually designed one based on your needs. The price depends on the number of pages, size, and material.